Recruitment consultants at eye level
Rooted in Bavaria, networked throughout Germany: As an HR consultancy, we support you in your search for experts and true leaders.
Digitalization is not only bringing about new work processes and job profiles. The way companies and candidates come together is also changing. As experienced recruiters, we know the job market and draw on a wealth of experience in recruiting.
We are experts in recruiting and have a broad network at our disposal. At our locations in Wackersdorf, Regensburg and Amberg, we make contact with executives and experts throughout Germany. Direct search is the most effective way to find suitable candidates for your vacant position.
What makes a good personnel consultant? For us, the basic requirements are openness, commitment and discretion. With these values, we stand by you as a reliable partner throughout the entire application process.
Gain insight into our comprehensive industry expertise. In our job board you will find current vacancies of our clients.
Rely on professional personnel consulting
Transparency is essential for confidential cooperation. We therefore follow clear guidelines.
Demanding profiles are a challenge for us. We find passionate managers and specialists who are burning for their tasks. We always keep your goals and requirements in focus – from the initial assessment to the conclusion of the contract and beyond.
As a company, you can benefit from our comprehensive services in personnel consulting and recruiting throughout Germany.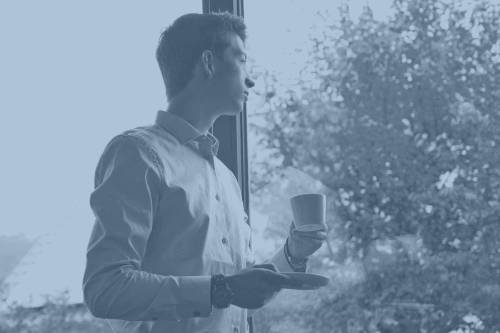 Sometimes a dismissal cannot be avoided. Even then, as experienced personnel consultants, we keep a cool head and stand by your side throughout the entire process. We train managers to conduct termination interviews in a confident and respectful manner. In addition, we support affected employees in finding a new job. This way, you can protect your image as an employer and avoid negative effects on your working atmosphere.
We design and formulate the right job advertisement for you and deliver it to potential candidates – be it on common job boards or in the local newspaper. You can use our advertising service for all online and print media throughout Germany and abroad. In doing so, you benefit from the contacts we have with online job boards and publishers.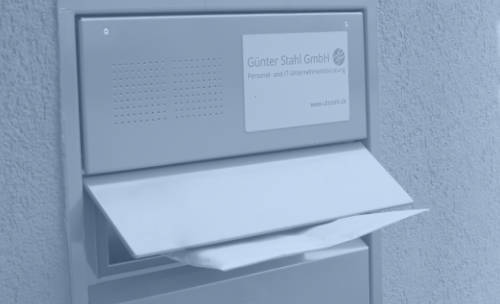 Discretion is the cornerstone of our work. Your search for new executives and specialists is not always supposed to make the rounds. Therefore, you can use our name and address to advertise open positions covertly. Thanks to the mailbox function, all documents end up directly at our company locations in Wackersdorf, Regensburg and Amberg. Your name and company address remain completely anonymous.
Particularly in the case of managers, it is not only technical know-how that is decisive, but also personality. Those who want to lead teams to success need strong values, empathy and communication skills. If required, we therefore resort to personality-centered interviews, assessment centers or psychological aptitude tests. Scientifically validated data as well as our decades of experience in executive search help you make the right decision for your company.
Interested? We will gladly advise you.
Is your question still open?